About Natalie Murry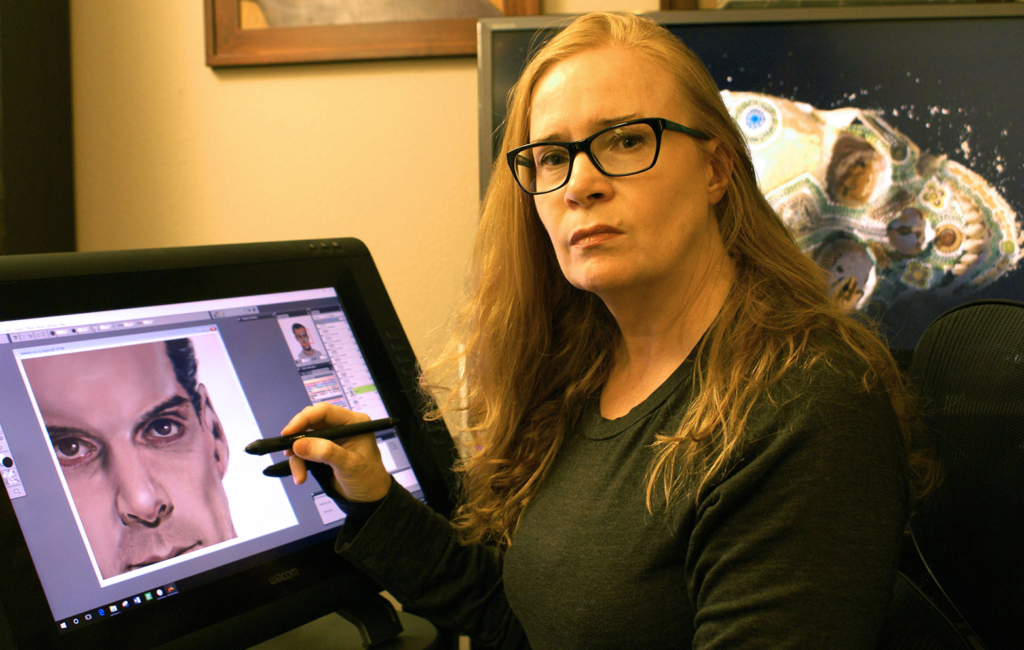 "Many members of my family have devoted their lives to public service as police officers, fire fighters, police/fire dispatchers, and members of the military. This family tradition molded and encouraged me toward a similar life based on assistance to others, particularly helping those who could not help themselves."
Natalie Murry is a U.S. forensic artist currently residing in Texas.  Though trained and proficient in hand-rendering, Natalie has been a driving force in an ongoing movement to develop and refine digital means of generating forensic art services.  The majority of her forensic work is created using professional art software with a stylus and a Cintiq tablet.  As a former law enforcement officer for ten years, Natalie's background in interview and interrogation, criminal investigations, and evidence handling add depth to her forensic art expertise.
Natalie attended the Forensic Facial Imaging class at the FBI Academy in Quantico Virginia in 2001 and is currently a certified forensic artist with the International Association for Identification.  She has studied under Karen T. Taylor, Betty Pat Gatliff, and Carrie Stuart Parks. David Kassan, Juliette Aristides, Michael Friel, Milo Duke, Margaret Davidson, Suzanne Brooker, Terry Furchgott, Gary Faigin, Natalie Featherston, Hans Paul Guerin and Andrew Schuler Guerin are among her fine art instructors.
Natalie has taught at the Gage Academy of Art in Seattle and the Scottsdale Artists' School in Arizona as well as the Forensic Anthropology Center at Texas State University (FACTS) in San Marcos.  In addition to learning forensic art fundamentals, Natalie's courses allow students to gain hands-on experience using the digital techniques she has spent many years honing.
Today, her energy is spent on multiple endeavors.  Natalie Murry Forensic Art is her freelance forensic art business.  She also sells her fine art, both digital and traditional. She draws facial reconstructions and postmortem renderings for the King County and Snohomish County Medical Examiner's Offices in Washington.  
She has been a part of the beta testing team for Corel Painter since the 2016 build.
Natalie is a member of the Forensic Art Subcommittee of the International Association for Identification.